Forecasting Tool Development and Website Support for the Dayton Regional Air Pollution Control Agency
Clients
Dayton Regional Air Pollution Control Agency (RAPCA)
Sonoma Technology has worked with RAPCA since 2009 to develop, maintain, and run operational forecasting tools for the region around Dayton, Ohio. These automated, web-based tools assist RAPCA with daily ozone forecasting operations and are updated annually to account for changes in emissions and meteorological patterns associated with poor air quality.<br>

Sonoma Technology developed the AQRules system for RAPCA using machine learning algorithms to determine meteorological parameter thresholds and ranges that are typically associated with poor air quality. The system automatically ingests daily meteorological model predictions and compares predicted parameter values to the cut points and ranges.<br>

Sonoma Technology also operates and maintains the AQCast forecast tool for RAPCA. AQCast uses observed meteorological and air quality conditions to develop a Classification and Regression Tree (CART) through machine learning. The CART then ingests daily forecast meteorological conditions to predict ozone concentrations for up to five days into the future.<br>

In addition to forecast tool development, Sonoma Technology hosts air quality maps and graphs for the RAPCA website. These resources keep the public informed on short-term changes in air quality conditions in the Dayton region.

Air Quality
Forecasting
Meteorology
Software Development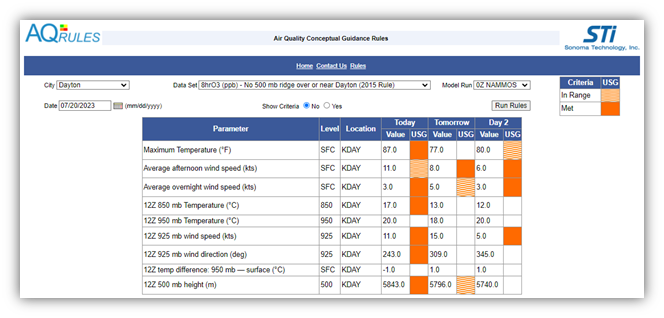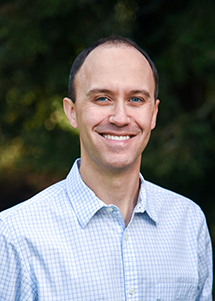 Meteorologist
jbeamish@sonomatech.com
/sites/default/files/2023-07/JJBres.pdf