Staff Member First Name
Frederick
Staff Member Middle Initial
W.
Staff Member Last Name
Lurmann
Staff Member Position
Manager of Exposure Assessment Studies
Staff Member Bio
Fred joined Sonoma Technology in 1989 and served as President from 1999 to 2006. With more than 35 years of professional air quality experience, he is a nationally recognized expert in air quality and exposure assessment. Fred provides technical direction and program management for projects sponsored by government agencies, universities, and nonprofit organizations. He frequently applies his expertise to determine prospective and retrospective air pollution exposure assignments for subjects participating in epidemiologic studies of air pollution health effects. His research involves measurements, data analysis, and modeling of air pollution exposures and human time-activity. Much of his work in recent years focuses on neighborhood-scale assessments, where proximity to mobile source emissions can have large effects on exposure. Fred is keenly interested in study design, especially the problem of optimally matching exposure data with health outcome data to answer specific questions. He maintains strong interests in regional air quality and emission control strategies. Outside of Sonoma Technology, Fred enjoys the outdoors and is an avid skier and hiker.
<br>
Fred has co-authored 75 peer-reviewed articles and is a member of several state and local air pollution agency advisory committees. Currently, he is a member the South Coast Air Quality Management District's Science, Technical, and Modeling Peer Review Advisory Group. He is a member of numerous professional associations, including the Air and Waste Management Association, American Association for Aerosol Research, American Geophysical Union, American Chemical Society, and International Society of Exposure Analysis. Fred is chairman of the American Lung Association's Regional Advisory Board for the San Francisco Bay Area. He holds a BS in Mechanical Engineering and an MS in Mechanical and Environmental Engineering from the University of California, Santa Barbara.
Staff Member Color Image
Staff Member Black and White Image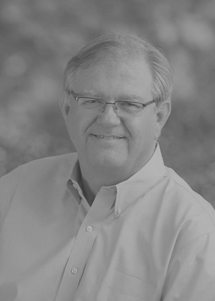 Staff Member Publications
Label for contact
Let's discuss your project