While the use and understanding of per-and polyfluoroalkyl substances (PFAS) have been a growing topic of interest over the past several decades, government and environmental organizations are just beginning to impose enforceable regulations for these chemicals. These regulations are likely to impact businesses and industries at all stages of the PFAS lifecycle, from manufacture to disposal. This is the first in a series of articles we are publishing that cover current measurement techniques, the state of existing and developing regulations, and just-released U.S. Environmental Protection Agency (EPA) documents. To start, let's take a look at the background and evolution of PFAS.
The umbrella term, PFAS, includes numerous classes of synthetic chemicals with chains of carbon-fluorine bonds that are used in many manufacturing industries. They first entered the market in 1946 when DuPont began using them to create Teflon non-stick coating, and rapidly spread to other industries that valued their flame, oil, grease, and water-repellent properties. Today, PFAS are used in food packaging, water and stain-resistant clothing, flame-retardant foam, cookware, and more.
Why Are PFAS Notable?
While many historical studies have been conducted on PFAS in water and soil, recent studies also indicate that PFAS can be transported through the air, although it is not yet clear if they are emitted as particles in the air, gases, or both. The modeling and testing capabilities that are currently available for tracking emissions and dispersion of these compounds are not very accurate and are still being developed.
A Brief History of PFAS
1938 – Roy J. Plunkett invented Teflon, manufactured with Perfluorooctanoic acid (PFOA), at DuPont's Jackson Laboratory.
1945 – DuPont trademarked Teflon.
1960s – The U.S. Navy and 3M created an aqueous film-forming foam (AFFF) that contains both PFOA and Perfluorooctane sulfonic acid (PFOS) to use in fighting fires.
1970s – AFFF became standard in firefighter training centers, military bases, and airports around the globe.
2006 – EPA requested that eight large companies commit to making efforts to eliminate PFOA, or chemicals that break down to create PFOA, from their products and emissions by the end of 2015. All eight companies agreed to do so.
2009 – The EPA released guidance that the maximum acceptable level of PFOS for drinking water was 200 parts per trillion (ppt), and the maximum acceptable level for PFOA was 400 ppt.
2016 – The EPA adjusted the level for both PFOS and PFOA in drinking water down to 70 ppt.
2019 to present day – Eight states have passed regulations for acceptable levels of various PFAS chemicals in drinking water that are stricter than the EPA's level of 70 ppt. California set the lowest level in the country for any PFAS chemical in drinking water, which is 5.1 ppt for PFOA.
What's Next?
Today, there are estimated to be more than 6,500 chemicals in this class, and multiple PFAS chemicals have been detected in the blood of U.S. residents. PFAS can be found in soil, water, and the air, and has been detected in animals, including arctic polar bears.
The EPA released the "PFAS Strategic Roadmap: EPA's Commitments to Action 2021-2024," in October 2021, which outline's the agency's plans to continue to conduct research, restrict the use of PFAS chemicals, and remediate their effects by cleaning up contaminated areas.
The EPA requires that manufacturers report 179 chemicals in this class to the Toxics Release Inventory. It is widely expected that regulations will begin to emerge on federal and state levels in the next several years.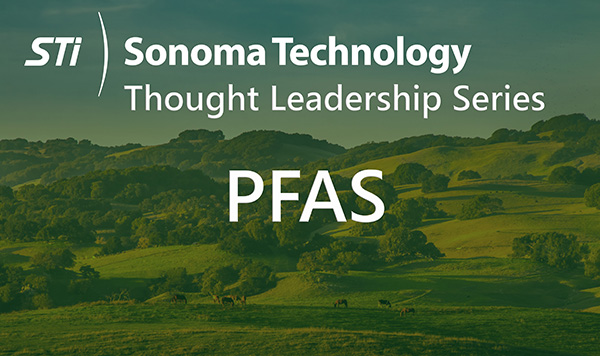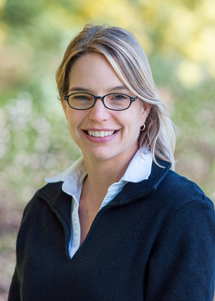 Vice President / Senior Scientist / Senior Project Manager
tami@sonomatech.com
/sites/default/files/2023-03/TLLres.pdf