Ethylene oxide (EtO) is a gaseous volatile organic compound (VOC) with no color and low odor that is widely used to manufacture ethylene glycol, sterilize medical devices, and fumigate certain foods and cosmetics. It poses multiple potential health risks for people who are exposed at high concentrations or for prolonged periods of time.
Awareness of EtO and the need to measure it have developed substantially in the past several years. Regulations covering facilities that use and emit EtO have similarly evolved rapidly over the past several years and are still changing today. Here are some of the most significant developments.
Risks Concentration Levels from Ambient Exposure
In December 2016, the U.S. Environmental Protection Agency (EPA) confirmed its classification of EtO as a carcinogen and updated the Integrated Risk Information System (IRIS), a database for human health assessments of chemicals found in the environment.
The updated risk-specific concentrations (RSC) were stated to be 0.1–10 ppt based on the analysis in the EPA's report, Evaluation of Inhalation Carcinogenicity of Ethylene Oxide. Conclusions from that study stated risks exist at the sub-ppt level. This is significantly lower than currently available and emerging technologies can measure for EtO, and is also below what many industry control technologies can achieve.
There is further research that indicates background levels of EtO may be greater than the current acceptable levels set by EPA, with ambient levels in cities being much higher. For example, a 1988 study conducted by Havlicek et al. in Los Angeles found that concentrations of EtO were as high as 800 ppt in some downtown areas. The current average urban background concentration across the country is 111 ppt.
Texas was the first state to challenge EPA's RSC for EtO, with an effort lead by the Texas Commission on Environmental Quality (TCEQ). They conducted an assessment and proposed a new long-term effects screening level (ESL) of 2.4 ppb, which is approximately 1,000 times greater than EPA levels. The EPA formally rejected Texas' proposed standard earlier this year.
State-Level Regulations
In addition to EPA activity surrounding EtO, many states are also regulating emissions and ambient levels of this chemical. Illinois passed two laws in 2019: (1) Senate Bill 1852, which requires sterilization facilities that use EtO to capture all EtO fugitive emissions and reduce ambient emissions by at least 99.9%; and (2) Senate Bill 1854, which requires non-sterilization facilities emitting EtO to obtain a permit from the Illinois Environmental Protection Agency and submit to random fenceline testing once every 90 to 120 days as prescribed by the bill.
Georgia House Bill 3, filed in November 2020, would enable the Georgia Environmental Protection Division to (1) continuously monitor for EtO emissions at facilities that emit more than 50 pounds each year, and (2) release a public report about their findings twice annually. Georgia also passed Senate Bill 426 the same year, which requires manufacturers that use EtO to report gas releases or waste spills no more than 24 hours after they occur.
The Attorney General in Massachusetts joined his counterparts in ten other states (Delaware, Iowa, Maryland, Massachusetts, Michigan, Minnesota, New Jersey, New York, Rhode Island, and Vermont) in encouraging the U.S. EPA to increase regulations for businesses with EtO emissions.
What's Next?
Both state and federal regulations are still actively developing and trending toward stricter regulations for EtO emissions. In 2021, the U.S. EPA identified 29 sterilization facilities in 17 states that were believed to use some of the largest quantities of EtO in the sterilization industry but were not actively reporting EtO emissions to the Toxics Release Inventory (TRI). In December 2021, these facilities were notified that they are now required to report emissions to the TRI.
In 2021, the U.S. EPA's Office of Inspector General advised them to review their assessment of the acceptable exposure limit for EtO, which delayed anticipated regulations. On January 25, 2022, the EPA re-confirmed its 2016 findings after completing the requested review. New regulations for facilities that use EtO to sterilize medical devices are now anticipated from the EPA later in 2022.
The most significant regulations on the horizon are the National Emission Standards for Hazardous Air Pollutants (NESHAP) for Ethylene Oxide, expected to be released in September 2022. NESHAPs provide federal limits for emission rates from facilities and provide a standard for other ambient air regulations.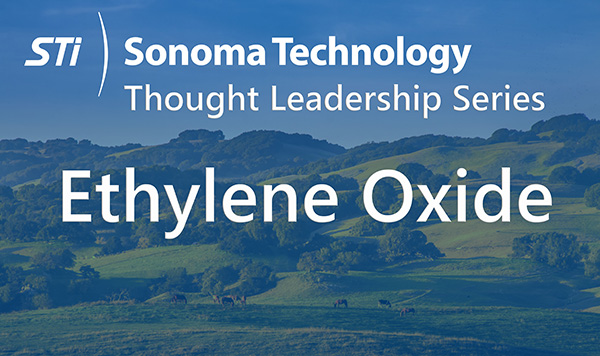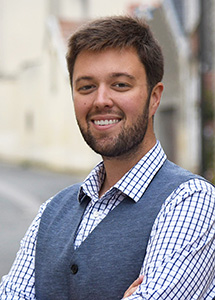 Program Lead, Refinery Monitoring / Corporate Quality Assurance Manager
sschill@sonomatech.com
/sites/default/files/2023-05/SRSres.pdf