Investigating the Effectiveness of Smoke Exposure Reduction Measures
Clients
Stanford University
U.S. Environmental Protection Agency (EPA)
The Sonoma Technology team is working as part of a two-year study with a longitudinal randomized controlled trial of San Francisco Bay Area residents from low-income and non-English speaking communities. This comprehensive intervention study will test if and how much (1) app-delivered native language messaging, (2) air sealing, and/or (3) portable HEPA air filters, alone or in combination, can effectively reduce smoke exposure for particulate matter (PM) and health risks when compared to (4) a control group and over time. We will also examine the behavior as moderator of different interventions and as a response variable for the messaging intervention.
<br>
The behavioral, exposure, and health data is being collected and communicated through an innovative combination of (1) a Sonoma Technology-developed smartphone app (built from the EPA's Smoke Sense platform), and (2) air pollution exposure and health sensing devices (PurpleAir, RTI MicroPEM PM sensors; Emfit QS mattress sensor). This study will be conducted over at least two full wildfire seasons to assess the effect of cumulative exposure events. During wildfire smoke events, perceived threats, smoke relevant behaviors, and self-reported health (mental health, respiratory ailments) will be assessed. Exposures (PM concentrations at personal, indoor, and outdoor levels; indoor/outdoor ratio; and duration) and sleep quality will also be monitored and compared pre- and during wildfire season.
<br>
This study is ongoing.

Air Quality
Exposure
Fire and Smoke
Policy and Planning
Websites and Apps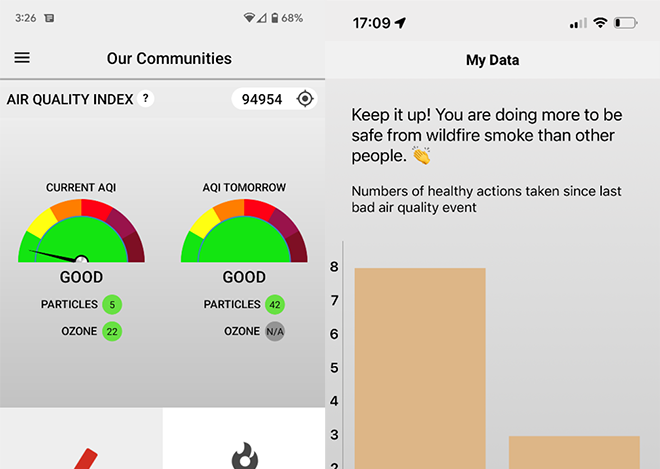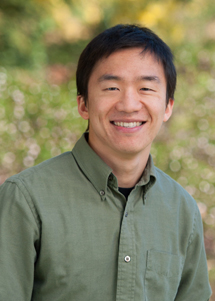 Manager, Wildland Fire and Smoke Program / Senior Air Quality Scientist
shuang@sonomatech.com
/sites/default/files/2023-03/SMHres.pdf