Staff Member First Name
Jana
Staff Member Middle Initial
L.
Staff Member Last Name
Schwartz
Staff Member Position
Director of Corporate Support
Staff Member Bio
Jana joined Sonoma Technology in 1997 and manages many of Sonoma Technology's operational functions, including technical editing/publications, user experience/design, business development activities, revenue forecasting, and administration. She has over 30 years of technical communications and management experience and serves on Sonoma Technology's Senior Management Committee. Jana takes pride in ensuring that Sonoma Technology's documents, websites, presentations, and work products are accurate, objective, relevant, concise, organized, clear, well-written, grammatically correct, and visually interesting. Jana enjoys providing technical communication and other relevant instruction to staff. She also implements new tools and technologies to increase efficiency and happiness at work and produce better-looking, cost-effective, and more versatile products. She directs the creation and use of corporate templates and branding to ensure consistency across work products and oversees the corporate website and intranet.
<br>
Outside of Sonoma Technology, Jana enjoys having adventures with her family, playing soccer, gardening, and living like a local in far-away cities throughout the home exchange community. She studied abroad in Oxford, England, and earned a BA in Business Economics with honors from the University of California at Santa Barbara.

Staff Member Color Image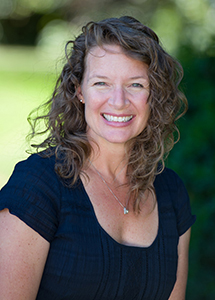 Staff Member Black and White Image